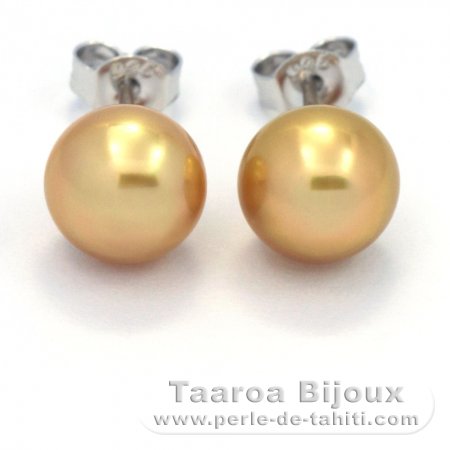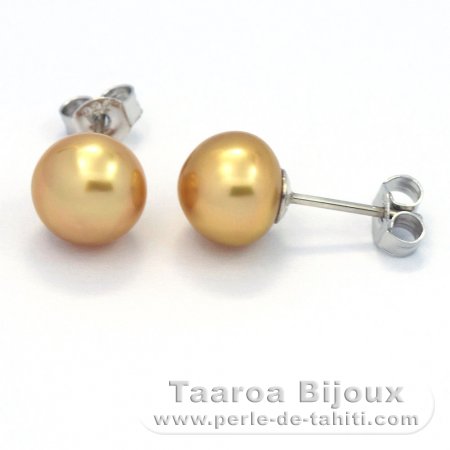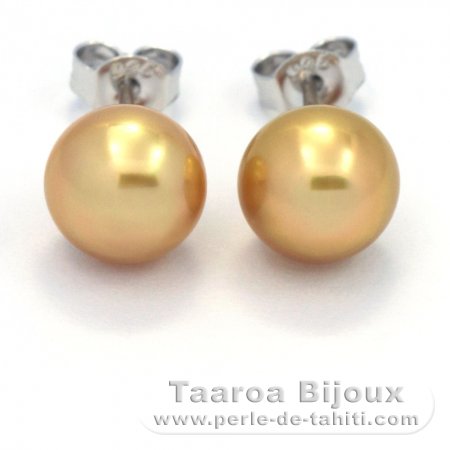 Produced in the Broome region of Western Australia, the South Sea Pearls offer a range of colours from white to the most "Golden".

deep. Their exceptional size and rarity make Australian Pearls the most expensive and most sought-after.
Purchase with complete Confidence
Rhodiated Sterling Silver Earrings and 2 Australian Pearls Semi-Baroque B 8.3 mm
8 Euros for the first jewel.
2 Euros per additional jewel.

10 to 12 days for metropolitan France.
15 to 25 days for other destinations.
Authentic photos of your jewel Guaranteed.
Certificate of Quality and Authenticity.
Shipping with insurance.
90 Days satisfied or refunded.